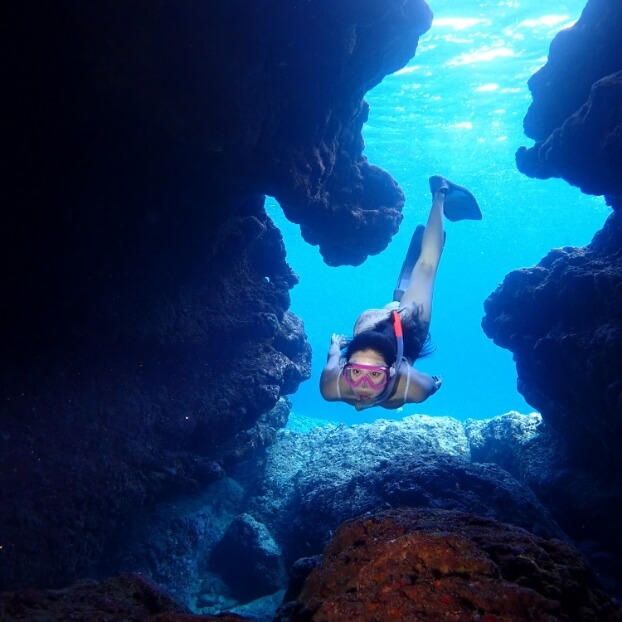 Blue Cave × Biijasu Course
Experience skin diving in the crystal-clear waters of Biijasu. You can take turns diving in pairs or combine it with snorkeling. The maximum depth is 6 meters, ensuring safety. You can experience the mesmerizing sight of table corals spreading out like folds, up close. We also offer photography sessions to capture stunning photos.
About this course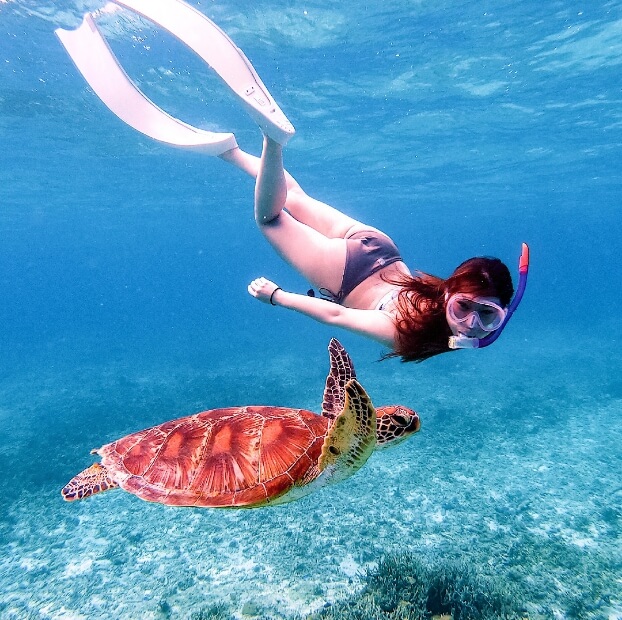 Miyako South Coast Waiai Beach Course
If you want to go skin diving with sea turtle encounters, Eco Guide Cafe is the place to be. Our guides, who are well-versed in sea turtles, will accompany you. Capture the best memories with photos and videos.
About this course