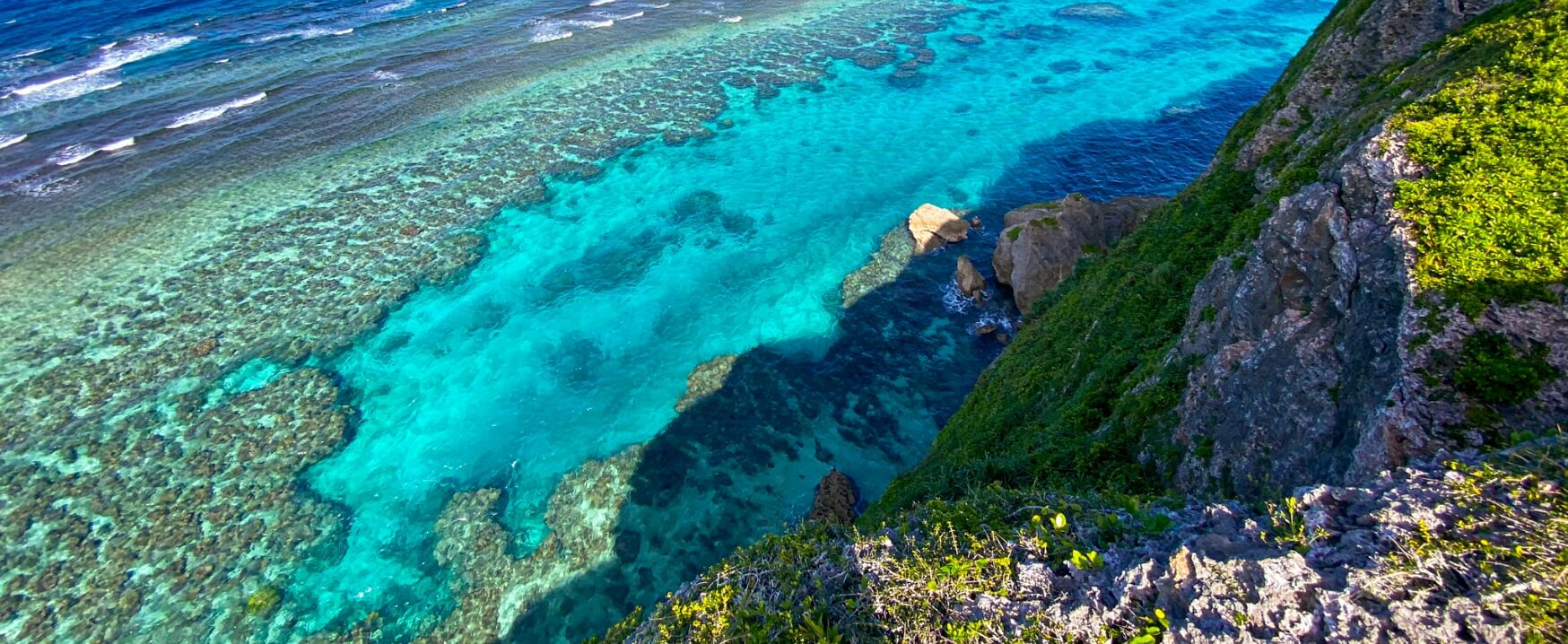 At Eco Guide Cafe, we have been dedicated to environmental management (ISO14001) for many years, aiming to reduce the environmental burden on visitors to Miyako Island.
We continuously train over 3,000 visitors each year, teaching them how to treat coral reefs with care and respect. After the opening of the Irabu Bridge, we are committed to promoting, practicing, and raising awareness about non-contact etiquette, while also making efforts to reduce the environmental impact on tourists.
Additionally, until a few years ago, up to 35,000 crown-of-thorns starfish were removed annually to ensure the ongoing protection of the coral reefs surrounding Irabu Island and Shimojishima Island.